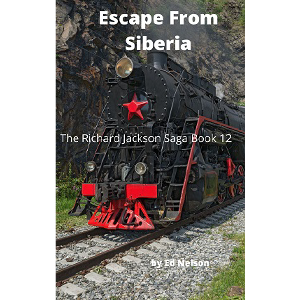 The Richard Jackson Saga
Book 12: Escape From Siberia
Ricks involvement with government continues at a high level. As he matures he faces the greatest challenge of his life when he is kidnapped by the KGB. Taken to the Soviet Union and put on trial he finds that he has to create his own way to safety. He creates such havoc in the government on his way out, the Chinese promise never to kidnap him.
With humor, we follow a young man's coming of age in the late 1950s. Starting in the summer before his freshman year this series follows the young man through his high school life and beyond. He finds that fame and fortune cannot protect him from everything.
He learns that people can grow apart through no fault of their own.
His feud with the Kennedy brothers deepens. As Confucius says, "When setting out for revenge, dig two graves."
This tongue in cheek saga is all true, give or take a lie or two.